About Sitka Salmon Shares
Our Community Supported Fishery (CSF) is a members-based organization that allows you to purchase a "share" of the harvest of one of our independent, small-boat family fishermen. You enroll at 3-, 7-, or 9-month intervals. Each share includes a specific selection of the species that we harvest. In 2017, these species include wild Alaskan king salmon, sockeye salmon, coho salmon, keta salmon, lingcod, black bass, black cod, Pacific cod, yelloweye, dusky rockfish, spot prawns, Dungeness crab, and halibut. We also produce our own traditional hardwood smoked salmon, handcrafted salmon sausage, and artisinal salmon burgers in partnership with Smoking Goose Meatery in Indianapolis.
We've recently expanded our share program nationwide!
Visit Our Website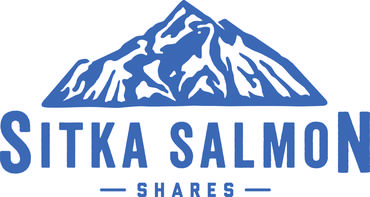 Species Offered
Alaskan King Salmon, Sockeye Salmon, Coho Salmon, Keta Salmon, Lingcod, Black Bass, Black Cod, Pacific Cod, Yelloweye, Dusky Rockfish, Spot Prawns, Dungeness Crab, Halibut