About Sitka Salmon Shares
Our Community Supported Fishery (CSF) members purchase their very own "share" of our wild Alaskan harvest before the fishing season begins. Similar to preorders or vegetable shares ordered through your favorite CSA, these purchases determine how much fish our fishermen catch! After that, CSF members receive a monthly box - their "share" - of our wild Alaskan catch, averaging 4-5.5lbs per month and ranging 3-9 months during the CSF season (April thru December). Now not only home delivering locally, but also shipping nationally!
DISCOUNT: Enter discount code LocalCatch19 at checkout to receive $25-off your 2019 share at sign-up today!
Not ready to commit to our CSF just yet? Visit us at your local farmers market! https://sitkasalmonshares.com/pages/local-seafood-farmers-markets We've recently expanded our share program nationwide!
Visit Our Website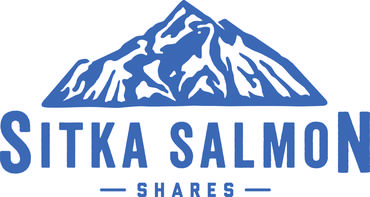 Species Offered
Albacore Tuna, Black Bass, Black Cod, Coho Salmon, Dungeness Crab, Halibut, Keta Salmon, King Salmon, Lingcod, Pacific Cod, Rockfish, Spot Prawns, Yellow Eye