Click map pin for location details
About Sitka Salmon Shares
Our Community Supported Fishery (CSF) members purchase their very own "share" of our wild Alaskan harvest before the fishing season begins. Similar to preorders or vegetable shares ordered through your favorite CSA, these purchases determine how much fish our fishermen catch! After that, CSF members receive a monthly box - their "share" - of our wild Alaskan catch, averaging 4-5.5lbs per month and ranging 3-9 months during the CSF season (April thru December). Now not only home delivering locally, but also shipping nationally!
Not ready to commit to our CSF just yet? Visit us at your local farmers market! https://sitkasalmonshares.com/pages/local-seafood-farmers-markets We've recently expanded our share program nationwide!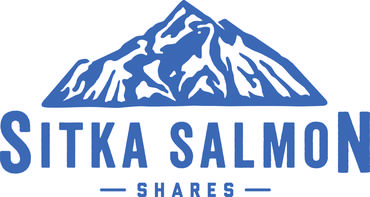 Seafood Offered
Black cod, Dungeness crab, Halibut, Lingcod, Pacific cod, Prawns, Rockfish, Salmon, Tuna, Bairdi crab
11
Locations
20
Number of Fishermen Sourced From
12
Years in Business
What are the Local Catch core values?
The value statements outlined below aim to create a higher level of accountability and trust, both internally within the network and externally to the public, in order to advance the movement of Community Supported Fisheries (CSF) and like-minded community-based seafood operations.
Community-Based Fisheries
Fair Access
Fair Price
Eating with the Ecosystem
Traceable and Simple Supply Chains
Catch and Handle with Honor
Community and Ecosystem Based Fisheries Management
Honoring the Ocean
Creativity and Collaboration
How does Sitka Salmon Shares implement these values?