Click map pin for location details
About Port Clyde Fresh Catch
If you drive to the very tip of the St. George Peninsula in Mid-Coast Maine, you will find the small village of Port Clyde. For those who live there year-round, it's all about fishing. Port Clyde sits at the confluence of Muscongus and Penobscot Bays, and provides key access to a myriad of fishing grounds.
The village is steeped in the fishing industry going back some 200 years. When the fish were running, the church bells would ring, calling all the women in the community to the fish factory where they would clean and package the fresh catch.
On a much smaller scale, this heritage continues today with shrimp as well as ground fish like haddock, flounder, cod, pollock and hake. Roughly a dozen ground fishing vessels make up Port Clyde's small fleet, the last remaining fishing fleet between Portland, Maine and the Canadian Border.
Determined to preserve their heritage, their community and the resources they depend on, the fishermen of Port Clyde have developed the Port Clyde Fresh Catch brand to bring you fresh fish and Maine shrimp harvested from the icy waters of the Gulf of Maine using environmentally conscious fishing methods.
A guarantee of 100% supply-chain traceability starts at harvest, and continues through packaging at our Port Clyde based HAACP-certified processing facility. Our Community Supported Fishery (CSF) customers, restaurants, and other seafood retailers receive the freshest seafood available. They know every step of the route it takes from the moment it leaves Maine's clear waters until it reaches your plate.
Now operating a new Community Supported Fish Drop, where you can decide what to buy weekly from our list of offerings.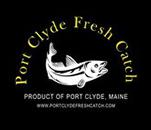 Seafood Offered
Atlantic cod, Black cod, Flounder, Haddock, Monkfish, Pollock, Rock crab, Sole, Hake
8
Locations
What are the Local Catch core values?
The value statements outlined below aim to create a higher level of accountability and trust, both internally within the network and externally to the public, in order to advance the movement of Community Supported Fisheries (CSF) and like-minded community-based seafood operations.
Community-Based Fisheries
Fair Access
Fair Price
Eating with the Ecosystem
Traceable and Simple Supply Chains
Catch and Handle with Honor
Community and Ecosystem Based Fisheries Management
Honoring the Ocean
Creativity and Collaboration
How does Port Clyde Fresh Catch implement these values?