Ocean2table Community Supported Fishery
831-248-8403
Click map pin for location details
About Ocean2table Community Supported Fishery
Our goal is to encourage interest in local, healthy, seafood. Ocean2table offers weekly CSA style shares of the freshest available sustainably harvested seafood. We catch it ourselves or source from local boats and deliver it to you within one day of being landed. There is no commitment to purchase, instead we send out "fish alerts" when we have fish available.
Ocean2Table offers local delivery to Santa Cruz and the surround area including Santa Clara, San Mateo, and Monterey Counties.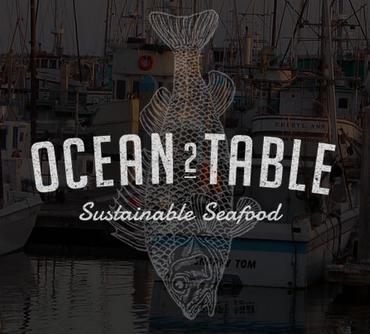 Seafood Offered
Abalone, Black cod, Dungeness crab, Halibut, Lingcod, Prawns, Rockfish, Salmon, Sanddab, Sole, White seabass
4
Locations
50
Number of Fishermen Sourced From
What are the Local Catch core values?
The value statements outlined below aim to create a higher level of accountability and trust, both internally within the network and externally to the public, in order to advance the movement of Community Supported Fisheries (CSF) and like-minded community-based seafood operations.
Community-Based Fisheries
Fair Access
Fair Price
Eating with the Ecosystem
Traceable and Simple Supply Chains
Catch and Handle with Honor
Community and Ecosystem Based Fisheries Management
Honoring the Ocean
Creativity and Collaboration
How does Ocean2table Community Supported Fishery implement these values?