Click map pin for location details
About Copper Valley Fish Collective
Copper Valley Fish Collective is a small community-supported fishery (CSF) based in Cordova, Alaska, founded and owned by Micah Hahn and Ben Tietge. We began the company to be able to sell our fish directly to consumers. Gillnet fishing at the mouth of the Copper River and in the heart of Prince William Sound is a small-scale endeavor where boats with 1-2 crew pick each fish out of the net by hand. We wanted our fish to be sold in a way that honors this process. Our goal is not to maximize production; rather, we want to produce sustainable, small-scale, high quality salmon. We strive to think of creative ways to shorten the distance between food producers and eaters. We partner with small-scale CSA and educational farms and individuals across the United States to distribute our salmon shares so that people have the opportunity to purchase wild salmon directly from a fisherman.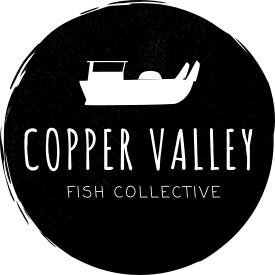 Seafood Offered
Salmon, Smoked salmon
11
Locations
2
Number of Fishermen Sourced From
4
Years in Business
What are the Local Catch core values?
The value statements outlined below aim to create a higher level of accountability and trust, both internally within the network and externally to the public, in order to advance the movement of Community Supported Fisheries (CSF) and like-minded community-based seafood operations.
Community-Based Fisheries
Fair Access
Fair Price
Eating with the Ecosystem
Traceable and Simple Supply Chains
Catch and Handle with Honor
Community and Ecosystem Based Fisheries Management
Honoring the Ocean
Creativity and Collaboration
How does Copper Valley Fish Collective implement these values?