Kenai-Red Fish Company
503-367-9461
Click map pin for location details
About Kenai-Red Fish Company
Kenai-Red Fish Company is a family owned Community Supported Fishery (CSF) that proudly delivers high quality, long lasting, and sustainably caught wild Alaskan seafood shares to households around the Portland area. Our fishing grounds are the Cook Inlet out of Homer, AK and the waters outside of Juneau, AK. By purchasing a share from us, your next dinner is direct from the boat to your table.
Our vision is to bring our seafood to the tables of those who care about:
- a direct relationship with their fisherman
- healthy eating
- sustainable fishery practices
- support of a family owned small scale business
- the origin's and handling of what they eat
Clint and Allison Benson are a father-daughter duo who founded the company in 2013. Clint heads up to Alaska for the fishing season (mid June to the beginning of August) and brings the best of the catch back down to Portland. His love for Alaska originated back in the early 80's while spending his summers fishing and working as a deck hand during college. He wanted to find a way to get directly marketed wild Alaskan salmon to the PNW so he took it upon himself to make it happen. Today we work with select fisherman to augment our supply of Wild Alaskan Sockeye, Coho, True Cod, and Halibut.
While Clint is up in Alaska, individuals and families are able to reserve a share of the catch. We offering 1-2 per year home delivery or monthly pick up options.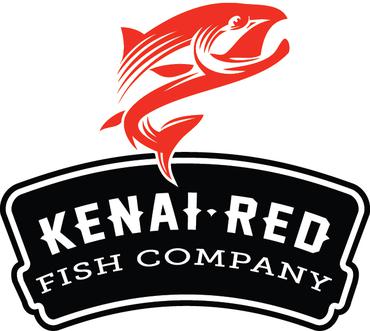 Seafood Offered
Halibut, Salmon, Shrimp, Whitefish
9
Locations
4
Number of Fishermen Sourced From
What are the Local Catch core values?
The value statements outlined below aim to create a higher level of accountability and trust, both internally within the network and externally to the public, in order to advance the movement of Community Supported Fisheries (CSF) and like-minded community-based seafood operations.
Community-Based Fisheries
Fair Access
Fair Price
Eating with the Ecosystem
Traceable and Simple Supply Chains
Catch and Handle with Honor
Community and Ecosystem Based Fisheries Management
Honoring the Ocean
Creativity and Collaboration
How does Kenai-Red Fish Company implement these values?