Iliamna Fish Co.
503-964-0083
Click map pin for location details
About Iliamna Fish Co.
Iliamna Fish Company proudly offers one of Alaska's finest wild fish - the sockeye salmon. Of the five Pacific salmon species, wild Alaskan sockeye salmon have the deepest color and the highest Omega-3 oil content, an essential fatty acid that has been proven* to fight heart disease. High in protein and the richest in fat content after king salmon, sockeye are also abundant with naturally occurring anti-oxidants.
Sockeye salmon, unlike all other salmonidae, are exclusive filter feeders. Sockeye consume only microorganisms, particularly, a kind of plankton bountiful in North Pacific waters. This unique diet gives the brilliant color and firm flesh that makes sockeye special.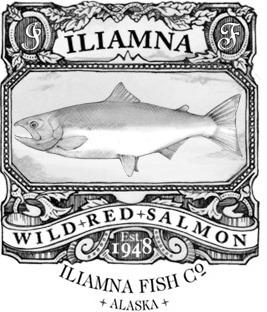 7
Locations
25
Number of Fishermen Sourced From
76
Years in Business
What are the Local Catch core values?
The value statements outlined below aim to create a higher level of accountability and trust, both internally within the network and externally to the public, in order to advance the movement of Community Supported Fisheries (CSF) and like-minded community-based seafood operations.
Community-Based Fisheries
Fair Access
Fair Price
Eating with the Ecosystem
Traceable and Simple Supply Chains
Catch and Handle with Honor
Community and Ecosystem Based Fisheries Management
Honoring the Ocean
Creativity and Collaboration
How does Iliamna Fish Co. implement these values?