Heritage Shellfish Co-op
800-213-3329
Click map pin for location details
About Heritage Shellfish Co-op
The Heritage Shellfish Cooperative is a partnership of shellfish growers specializing in raising Eventide Littleneck™ clams in New Jersey's beautiful and beloved bays and estuaries. Members maintain a shared goal of preserving New Jersey's tradition of clamming. They connect seafood lovers with delicious, local, hand-harvested shellfish, raised using sustainable aquaculture practices and adhering to the highest standard for marine stewardship and preservation. We also operate an active CSF offering various local caught fish and shellfish.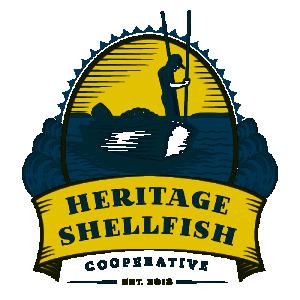 Seafood Offered
, Clams, Oysters
0
Locations
What are the Local Catch core values?
The value statements outlined below aim to create a higher level of accountability and trust, both internally within the network and externally to the public, in order to advance the movement of Community Supported Fisheries (CSF) and like-minded community-based seafood operations.
Community-Based Fisheries
Fair Access
Fair Price
Eating with the Ecosystem
Traceable and Simple Supply Chains
Catch and Handle with Honor
Community and Ecosystem Based Fisheries Management
Honoring the Ocean
Creativity and Collaboration
How does Heritage Shellfish Co-op implement these values?