Gulf of Maine, Inc.
207-726-4620
Click map pin for location details
About Gulf of Maine, Inc.
We sell retail right from our shop. If you're in the area, stop on by for fresh, local seafood and shellfish; 7 days a week!
Tim and Amy Sheehan started Gulf of Maine, Inc. after settling in the Washington County town of Pembroke where they could live by the sea, paddle the waters, and explore the unsettled shores of Cobscook Bay. Our company has taken various iterations over the years and is now a growing seafood /shellfish business.
At Gulf of Maine, we've worked to build a network of communication, awareness and proactive collaboration among diggers, regulatory bodies and the markets we serve to help build greater consistency and growth.
We believe that by working together we can help shape the economic future of Washington County and the people in it.
That's why we do what we do – every day. Doing what we can to help provide information, tools and resources to those who choose to earn a living from the sea.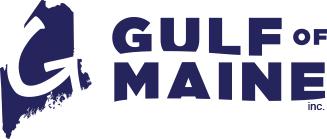 Seafood Offered
American eel, Periwinkle snails, Scallops, Seaweed, Soft-shell clams, Whelks, Seaweed: Irish moss
1
Locations
4
Number of Fishermen Sourced From
25
Years in Business
What are the Local Catch core values?
The value statements outlined below aim to create a higher level of accountability and trust, both internally within the network and externally to the public, in order to advance the movement of Community Supported Fisheries (CSF) and like-minded community-based seafood operations.
Community-Based Fisheries
Fair Access
Fair Price
Eating with the Ecosystem
Traceable and Simple Supply Chains
Catch and Handle with Honor
Community and Ecosystem Based Fisheries Management
Honoring the Ocean
Creativity and Collaboration
How does Gulf of Maine, Inc. implement these values?