F/V Animal Fair
707-972-6657
Click map pin for location details
About F/V Animal Fair
Rich Holmes & Laura Miller: We own and operate a small commercial fishing boat out of Noyo Harbor, Fort Bragg, Ca. We provide fresh locally caught seafood to our community on the Mendocino coast. We advertise our seafood sale events online and through our email list to the local community. Most of our fish are reserved online one or two days before sale day by customers who receive our email notifications, sent out when we return to the harbor from fishing. The sale announcement emails include our current sale information and reservation forms.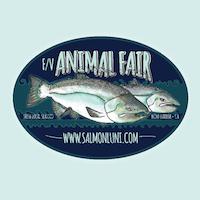 Seafood Offered
Black cod, Lingcod, Rockfish, Salmon
1
Locations
2
Number of Fishermen Sourced From
What are the Local Catch core values?
The value statements outlined below aim to create a higher level of accountability and trust, both internally within the network and externally to the public, in order to advance the movement of Community Supported Fisheries (CSF) and like-minded community-based seafood operations.
Community-Based Fisheries
Fair Access
Fair Price
Eating with the Ecosystem
Traceable and Simple Supply Chains
Catch and Handle with Honor
Community and Ecosystem Based Fisheries Management
Honoring the Ocean
Creativity and Collaboration
How does F/V Animal Fair implement these values?