Fish & Family Seafoods
907-738-5684
Click map pin for location details
About Fish & Family Seafoods
We live and work with our family and crew in beautiful Southeast Alaska harvesting wild fish. We are committed to providing the finest wild Alaska seafood to our customers. At Fish & Family, you will have peace of mind knowing who catches your fish, that it's caught sustainably and processed with top quality techniques.
We have an artisan level cleaning and processing standard for all of our catch. Our boat's blast freezing process locks in fresh flavor, year round. The joy your family experiences while eating our fish is the product of our family's dedication to treating each fish with the respect and care it deserves.
We sell our fish twice a year in 10-lb boxes at pick up locations in Seattle and Bellingham, WA; Portland, Bend and Hood River, OR and San Francisco, CA. We can also ship via FedEx direct to your doorstep, anywhere in the country. Additionally, we sell our fish wholesale to markets and restaurants in WA, OR and CA.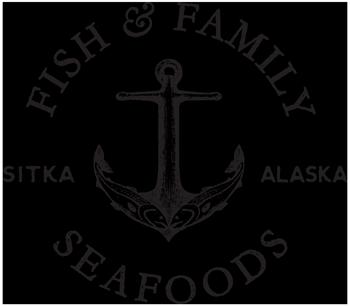 Seafood Offered
Black cod, Salmon, King salmon, coho salmon, sablefish, rockfish, lingcod.
8
Locations
3
Number of Fishermen Sourced From
8
Years in Business
What are the Local Catch core values?
The value statements outlined below aim to create a higher level of accountability and trust, both internally within the network and externally to the public, in order to advance the movement of Community Supported Fisheries (CSF) and like-minded community-based seafood operations.
Community-Based Fisheries
Fair Access
Fair Price
Eating with the Ecosystem
Traceable and Simple Supply Chains
Catch and Handle with Honor
Community and Ecosystem Based Fisheries Management
Honoring the Ocean
Creativity and Collaboration
How does Fish & Family Seafoods implement these values?